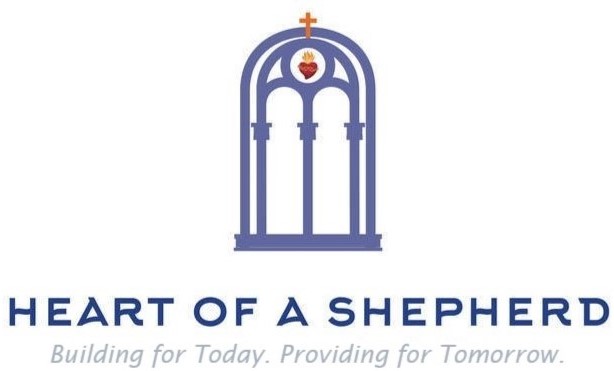 AN OVERVIEW OF THE CAMPAIGN
The HEART OF A SHEPHERD Campaign is a historic effort to support the future of the priesthood in the Diocese of Cleveland. It is a $30 million effort to renovate Saint Mary and Borromeo Seminaries, to support our retired priests' pension fund, and to relieve clergy tuition debt for our newly ordained priests.
Since its founding, the Diocese of Cleveland has been committed to training the future shepherds of our Church and supporting priests who have served our people for a lifetime. Over the years, our diocesan seminaries have prepared over 3,000 men to serve the people of our diocese as priests. But to continue this mission they need our help.
There are three critical areas that the HEART OF A SHEPHERD Campaign will address.
PART ONE: FOR OUR SEMINARIES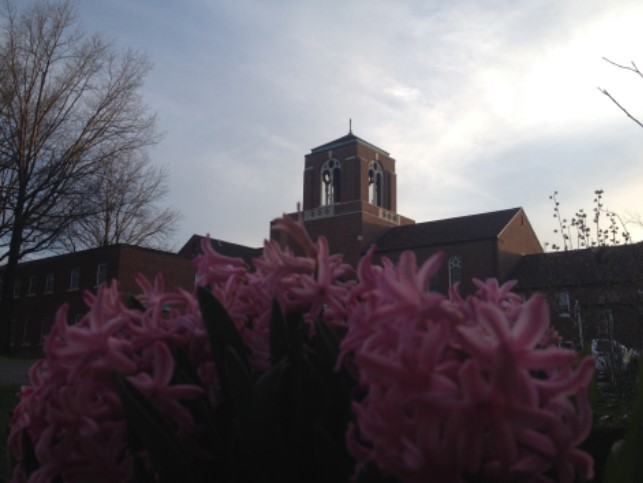 Of the 179 dioceses in the United States, only 30 have their own free- standing seminary. Cleveland is one of them. Our diocesan seminaries not only train future priests; they are a critical part of the support system for all those in ministry in our diocese, providing educational, spiritual, social and lifelong resources that benefit our whole local church.
The buildings in Wickliffe that house our seminaries were originally built in 1946 by the Good Shepherd Sisters. The Diocese purchased the property in 1954 to house Borromeo Seminary; Saint Mary Seminary and Graduate School of Theology moved there in 1991. Today it also houses the formation programs for Deacons and Lay Ecclesial Ministers, and the Office of Continuing Formation of Clergy.
The original buildings are now 75 years old and in great need of restoration. The HEART OF A SHEPHERD Campaign will allow them to upgrade the technical capabilities, living spaces, and public areas of our seminaries to provide a place for worship, prayer, and reflection; relational and vocational growth; as well as community and social activities. Proposed renovations will encourage vocations and provide for a place for our seminarians to live, pray, study, and discern their vocations.
SEMINARY RENOVATIONS–$20 MILLION
PART TWO: FOR OUR RETIRED PRIESTS
In our diocese there are nearly one hundred retired priests, who have dedicated their lives to serving our communities. These priests who comforted us in our times of need and celebrated our family milestones, who have counseled and prayed for us, are now living out their retirement years. Many of them continue to serve our community of faith.
The Clergy Pension Fund that supports them is not yet fully funded. Those who served us so generously need our help to support them in their senior years.
PRIESTS RETIREMENT FUND–$7 MILLION
PART THREE: FOR OUR NEWLY-ORDAINED PRIESTS
Over the past decade, more than 47 students have been ordained from Saint Mary Seminary. Much like college students everywhere, many graduate with the burden of tuition and education-related debt. Our seminarians today carry an average of $38,000 of debt at the time of their ordination.
Life as a priest does not provide a level of income that can ease that debt. Many of these young men are now ordained and generously serving our communities. They need our help to ensure that they can dedicate their lives to parish ministry without the burden of financial hardship.
NEWLY-ORDAINED TUITION DEBT RELIEF–$3 MILLION
THE HEART OF A SHEPHERD CAMPAIGN
Every parish and member of our diocese is being asked to respond to this historic need. Strengthening our seminaries, helping our retired and newly ordained priests, is an investment in the future and in our parishes. Your support of the HEART OF A SHEPHERD Campaign will ensure a strong and healthy priesthood in our diocese. It will benefit all of us today and generations yet to come.