SPIRIT 2021/2022
SPIRIT is our 7th and 8th grade youth group program at Holy Martyrs church.
The students attend our 5:00 pm Sunday evening Mass and then we meet in Pfeiffer Hall. After Mass, we eat and then play a game. From there we open with what our discussion topic will be and then break out into small groups with adult leaders to discuss the topic. The evening ends at 7:30 PM with a large group discussion and a raffle.
SPIRIT information is on the Holy Martyrs website, Facebook and Instagram.
This link will take you to the LIFE TEEN website that has a lot of great information for teens, parents and anybody else that might be interested in learning more about youth group. https://lifeteen.com/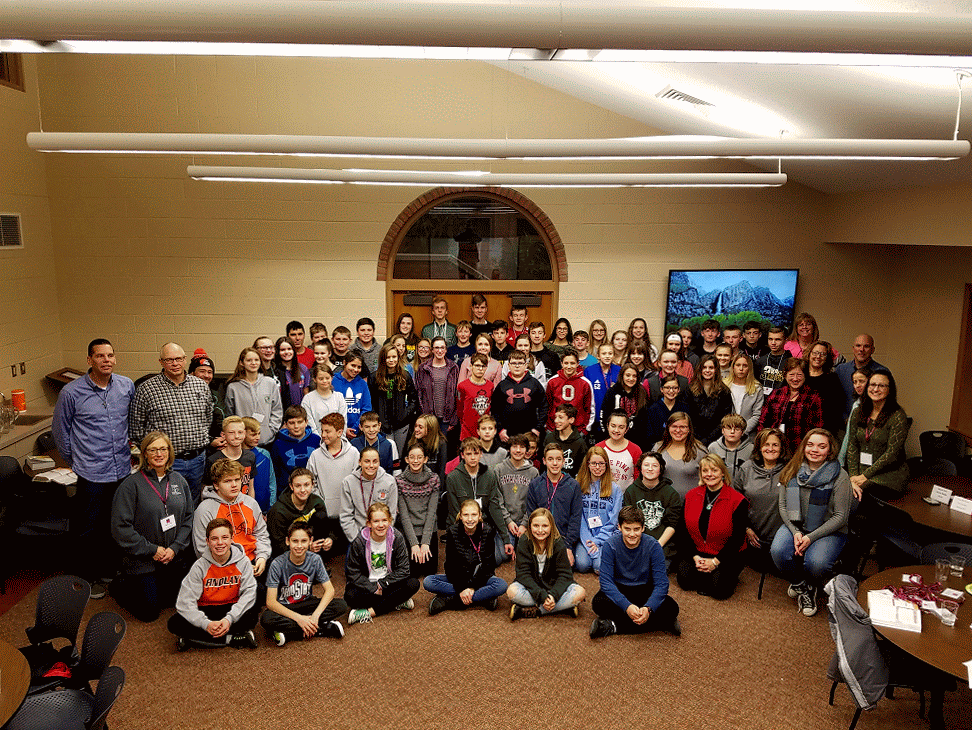 If you have any questions about SPIRIT, please contact the Youth Coordinator Skip McQuate at SMcQuate@holymartyrs.net