Life Teen is a Catholic youth ministry with the mission of leading all teens closer to Christ through the celebration of the Eucharist, the teachings of Christ and His Church, and through the experience of being loved and accepted.
Life Teen meets on Sunday evenings after the 5pm Mass from 6-8pm. Life Teen welcomes all high school students to an energetic, fun and prayerful environment where they can grow in relationship with peers and with God.
Click the image below to register!

Life Teen Fall Schedule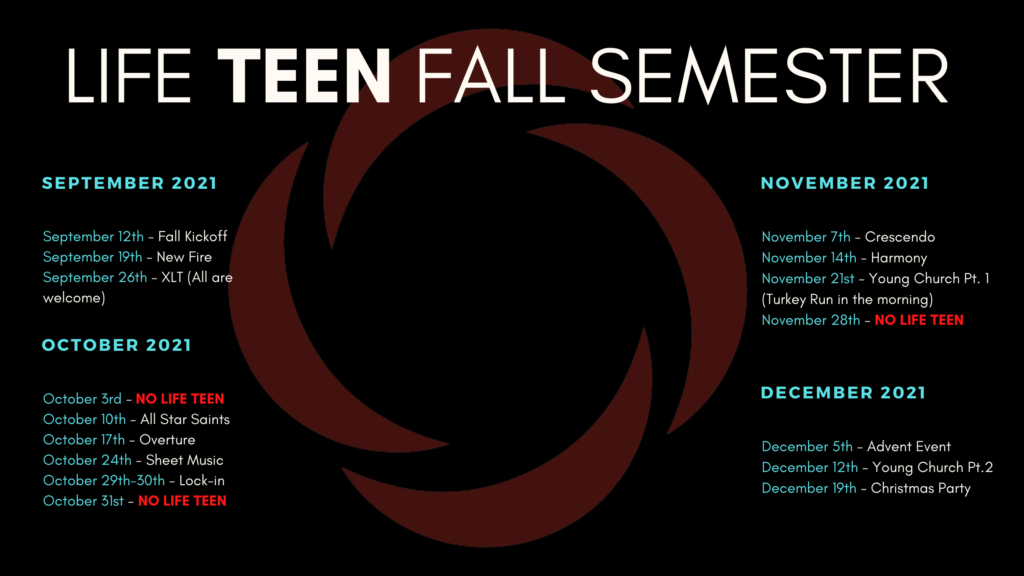 Life Teen News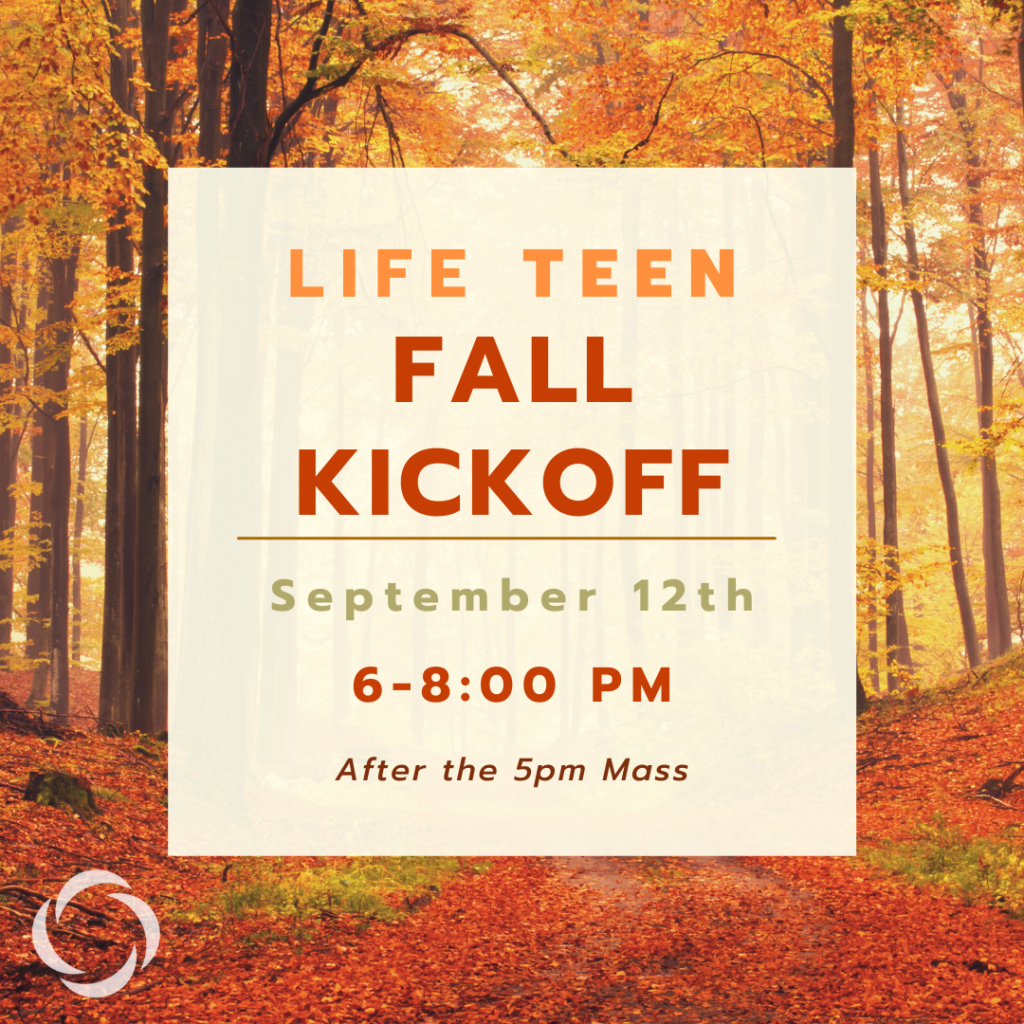 Do you miss hanging out on Sunday's? Well so do we! Life Teen kicks off for it's fall semester on Sunday, September 12th! Join us for Mass at 5 pm followed by a Life Night from 6 – 8 pm! Come for games, food and to celebrate a new season of Life Teen!
Want to spend some time with Jesus? We got your back! Join us for XLT on September 26th immediately following the 5pm Mass! We will have music, adoration, confession and a guest speaker joining us! Come and join us for this time of prayer.
There will be a meal for Life Teen to follow, and Confirmation practice for those being confirmed the next week! Contact Brandon or Skip for details.
Life Teen Blogs
Follow us on Instagram