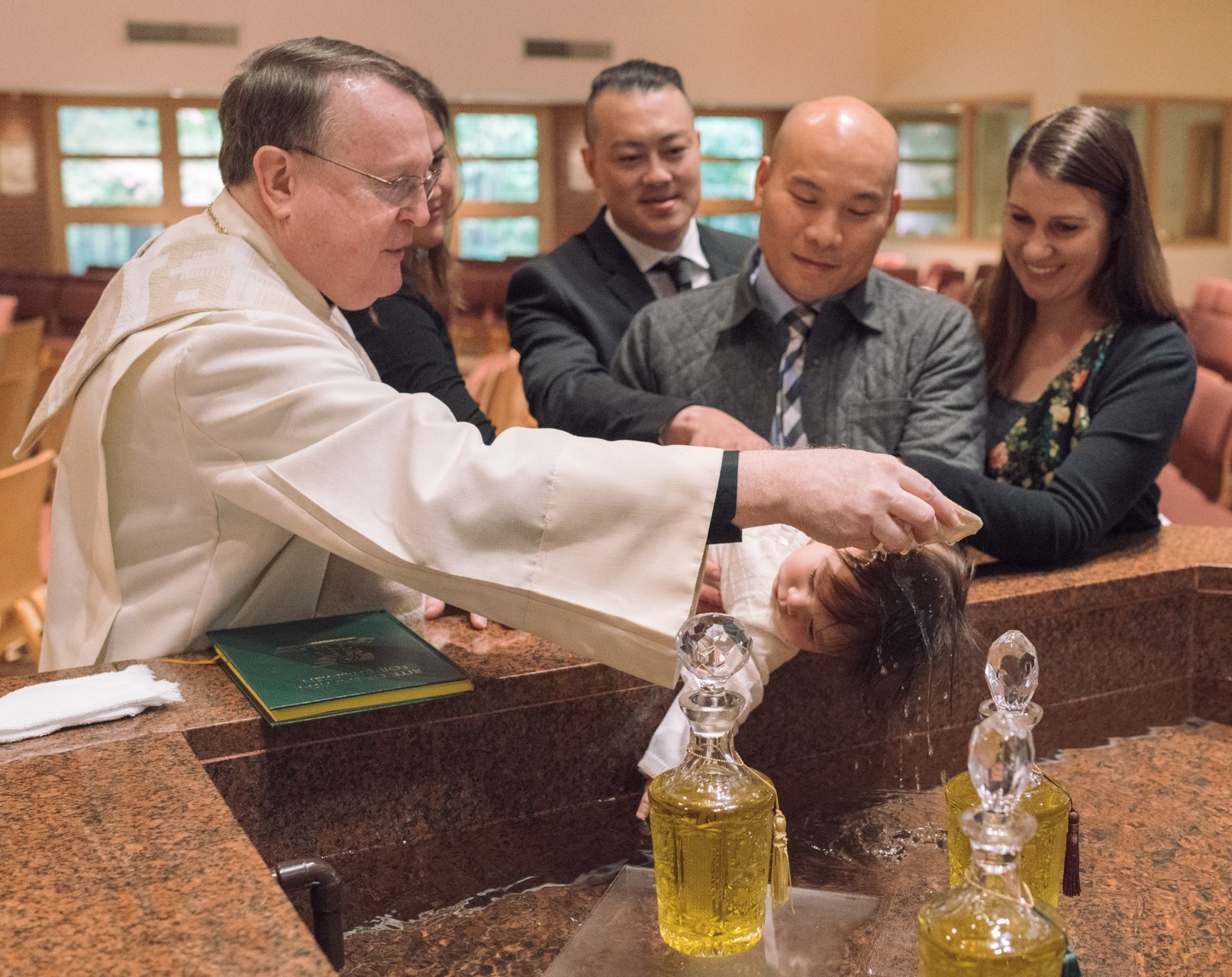 Baptism
Baptism
We become members of Christ, are incorporated into the Church, and made sharers in her mission.
Baptism Preparation Sessions have been scheduled for the following dates. These sessions will be held from 1:30 – 3:00 pm in the Worship Space. Please click on the date you would like to register for. Once you have registered, you will receive additional information by email.
For more information, please contact the parish office at 330.722.6633.
Baptism Preparation Sessions are scheduled for the following dates: